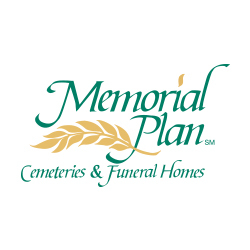 Bilingual Family Service Advisor - Graceland south
Sorry, this job has expired.
Miami, FL
401K / Retirement plan, Health Insurance
Applicants must be willing to commute to Richmond Heights to be considered for this position.
Full time Opportunity for Inside Sales Representatives at Graceland South.
You'll help families and their loved ones create the ultimate celebration of life. With vision and compassion, you'll provide the most meaningful and necessary gift anyone could receive – helping families plan for their future by creating a clear road map to having their wishes honored. With more and more families electing to pre-plan and pre-pay their funeral and cemetery arrangements, you will see a long-term career ahead of you that will never be replaced by technology or automation. This is a people business and it always will be.
Many Career Paths, One Journey
NSMG has a nationwide footprint, with over 85 locations spanning all time zones in the continental US, including Hawaii. So, if you're a future leader looking for realistic career advancement opportunities and the stability and plan to get you there: We've got you.
Give yourself a raise in 2020. Your purpose starts here - Apply today.
One year of customer service/ sales experience, willing to train motivated applicant.
• Bilingual
• Desire to help others and earn a competitive income
• Ability to build and maintain good relationships within the community
• High level of integrity, empathy and passion
• Great communication, customer service and people skills
• Ability to work well as part of a team and independently
• Ability to generate sales through prospecting and cold calling
• Creative, outgoing and energetic
• Valid driver's license
• Answer customer questions about products, prices, and availability
• Contact new or existing customers to discuss how specific products or services can meet their needs
• Complete paperwork neatly and accurately, including all interment verification procedure
• Answer inquiries about products and services for both pre-need planning and at-need preparation
• Call and confirm all arrival times for current day memorial services
• Set up meetings with clients to help review potential services
• Explain all options of pre-need property, merchandise and services to families

33342374